Automotive products // Services

About InfoTronic International
InfoTronic provides DESIGN, ENGINEERING & MANUFACTURING solutions of electronic control modules & systems. InfoTronic is your global partner to provide single-point solutions tailored to meet your specific needs.
Company Mission:
To use state-of-the art IT solutions and engineering intelligence to provide LOW COST, HIGHLY RELIABLE offshore manufacturing services for Clients
<![if !vml]>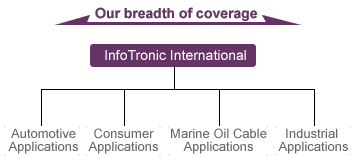 <![endif]><![if !vml]>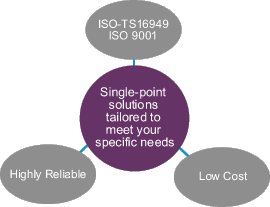 <![endif]>
A total solution from R and D to manufacturing services
We have s strong R&D team for product development. The teams include software engineer, mechanical engineer, electrical engineer and test engineer. Our design track records HID light system, CAM bus communication system, intelligent window & door system and security system etc.
After finishing the design, our manufacturing project team will take over the product for manufacturing. Therefore, every product will be well considered to facilitate the manufacturing process and safety requirement.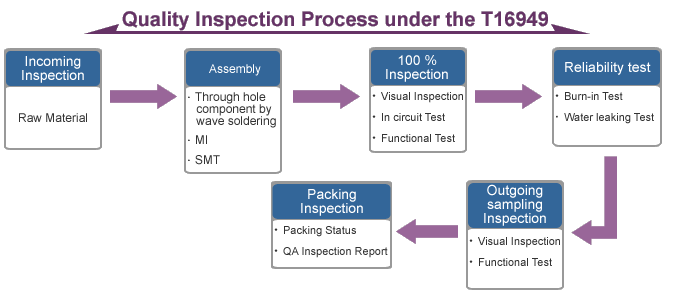 Few client engagements in past few year

1.

Tier 1 Supplier for a leading Automotive Manufacturer for Integrated Powertrain Interface Module. Volume of 110,000 units per year

2.

Tier 2 supplier to a local Chinese supplier for fuel injection control module

3.

Original Design Manufacture of Adaptive Front Lighting Systems (AFS) with partnership with HKPC
Intelligent Window- Door control & Ultrasonic Burglar Alarm System
IWDA System include three major features: Power window control , Ultrasonic burglar alarm , Remote door lock

All three features are built in one box, individual feature can be added or removed, which depends on customer requirement with Automotive special connecter

Accessories include ultrasonic sensor, LED indicator , alarm speaker and remote door control
High Intensity Discharge System
Normal Halogen Headlight should have to use 60Watt lamp, but under the work of ballast, HID Headlight just use 35-Watt lamp, thereby largely leased the load of electricity for car, improving the performance of car
| | | | |
| --- | --- | --- | --- |
| | Xenon lamp | Traditional halogen lamp | Compare |
| Output power | 35 W | 55 W | Avg. the 50% of electric weight |
| Luminous lux | 3200 lm | 1000 lm | Brightness surpasses 300% |
| Service Life | 3000 Hr | 280 Hr | 10 times longer than |
| Color temperature | 4200-6000K | 2400-3000K | |
| Temperature | -40c to 105c | N.A | |
<![if !vml]>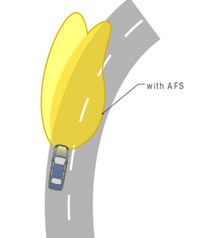 <![endif]>Adaptive Front Lighting System
The left and right headlamps swivel by different amounts depending on the way you are turning

Using sensors that monitor your speed and the angle of your front wheels, and shines the car's headlights in that direction

The light also swivel up and down depending on suspension angle in different plains
On Board units for Ubiquitous Vehicle Network Gateway
Provide 2-way voice, data and video communications, as well as location tracking capabilities

Seamless roaming across heterogeneous radio networks for user QoS and convenience
– A criterion of minimum cost selection among candidate wireless networks may be possible, if needed
Provide hand-free interface (HFI) to vehicle drivers
– Voice recognition for mobile content access is optional in the initial phase

Portable between in-vehicle and out-vehicle conditions

Provide a communication and tracking platform to enable
– Emergence rescue (e.g., e-Call)
– Active safety (e.g., Roadway intersection safety)
– Infotainment (e.g., TV programs to vehicle*)
– Location-based services
Our Technology partners
| | |
| --- | --- |
| | HKPC is a multi-disciplinary organization established by statute in 1967 to promote increased productivity and the use of more efficient methods throughout Hong Kong's business sectors |
| | PolyU makes significant contributions towards the territory's success by providing the public and private sectors with its expanding range of consultancy, professional training and applied research services |
:: TOP ::